Showing posts tagged with: transactions
Gene Cody and Jerome T. Moore, III of Moore Company Realty represented both the buyer and seller in the sale of two Convenience Stores/Gas Stations in the Montgomery Area (pictured below) which closed on May 15, 2013.
Read More >>
Real estate broker Gene Cody of Coldwell Banker Commercial Moore Company Realty represented Korean cuisine restaurant, Gangnam BBQ Inc. in the purchase of the former Hooters building located at 2701 Eastern Blvd. Montgomery, AL.




Gene Cody also leased 2,835 sq ft or office space located at 7123 Halcyon Blvd Montgomery, AL to Great American Insurance, Co. Coldwell Banker Commercial represented the Landlord and Jones Lang Lassalle represented Great American Insurance in the transaction.
Read More >>
Office Transactions
5952 & 5954 Monticello Drive
5952 & 5954 Monticello Drive, Montgomery, AL
Size: 5,000 SF Unit
Representation: Landlord & Tenant
Date: 2/20/2013
Agent: Steve Hughes
111 Washington Ave
111 Washington Ave, Montgomery, AL 36104
Size: 10,550 SF Building
Representation: Seller
Date: 2/25/2013
Agent: Steve Hughes
401 Madison Ave
401 Madison Ave, Montgomery, AL 36104
Size: 4,500 SF Building
Representation: Landlord & Tenant
Date: 3/21/2013
Agent: Gene Cody
Retail Transactions
44 Carol Villa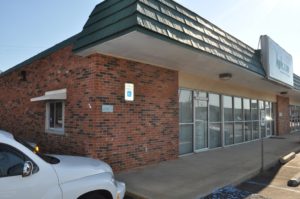 44 Carol Villa Drive, Montgomery, AL 36109
Size: 1,000 SF Unit
Representation: Landlord & Tenant
Date: 1/1/2013
Agent: Gene Cody
41 East Railroad Street
41 E. Railroad Street, Montgomery, AL
Size: 4,134 SF Unit
Representation: Landlord & Tenant
Date: 3/8/2013
Agent: Steve Hughes
2330 Cobbs Ford Road
2330 Cobbs Ford Road, Millbrook, AL
Size: 5,340 SF Building
Representation: Landlord & Tenant
Date: 3/13/2013
Agent: Gene Cody
Pratts Mill Shopping Center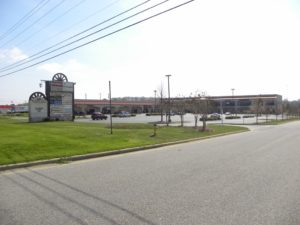 2078 Hwy 14 E, Prattville, AL 36066
Size: 400 SF Unit
Representation: Landlord & Tenant
Date: 3/15/2013
Agent: Steve Hughes
2911 Carter Hill Road
2911 Carter Hill Road, Montgomery, AL 36116
Size: 2,340 SF Building
Representation: Landlord & Tenant
Date: 4/1/2013
Agent: Steve Hughes
Former Hooters Restaurant
2701 Eastern Blvd, Montgomery, AL 36117
Size: 6,113 SF Building
Representation: Buyer
Date: 4/2/2013
Agent: Gene Cody
Land Transactions
Chantilly – Minnie Brown Road Outparcel
Chantilly Corners Lot, Montgomery, AL
Size: 45,302 SF
Representation: Buyer
Date: 3/20/2013
Agent: Jerome T. Moore, III
Industrial Transactions
1115 E Perry Hill Road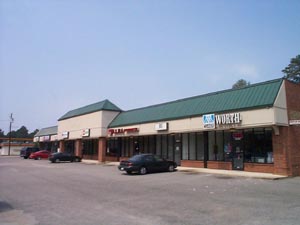 1115 E Perry Hill Road, Montgomery, AL 36109
Size: 1,525 SF Unit
Representation: Landlord & Tenant
Date: 4/2/2013
Agent: Steve Hughes
Read More >>